Forté Piano Gallery offers quality pre-owned pianos. All pianos have been inspected and prepped by our experienced, certified RPT Technician, and are ready for your musical enjoyment.
Our pre-owned piano inventory constantly changes – we never know what interesting piano might appear next from a sweet little Bradbury Baby Grand that was owned by a musical prodigy his entire life to one of two surviving Germain Art Grands manufactured in Saginaw, Michigan. Stop by to audition our most recent acquisitions or give us a call!
352-624-9623
*All pianos qualify for Lifetime Trade-up Guarantee. Contact Us for more information
A. Geyer Baby Grand
Model GG150   5′
Gorgeous Cherry Polish
Hammers like new; Action Regulated
Limited Edition!
$ 7,695.00
Sells New MSRP $11,995.00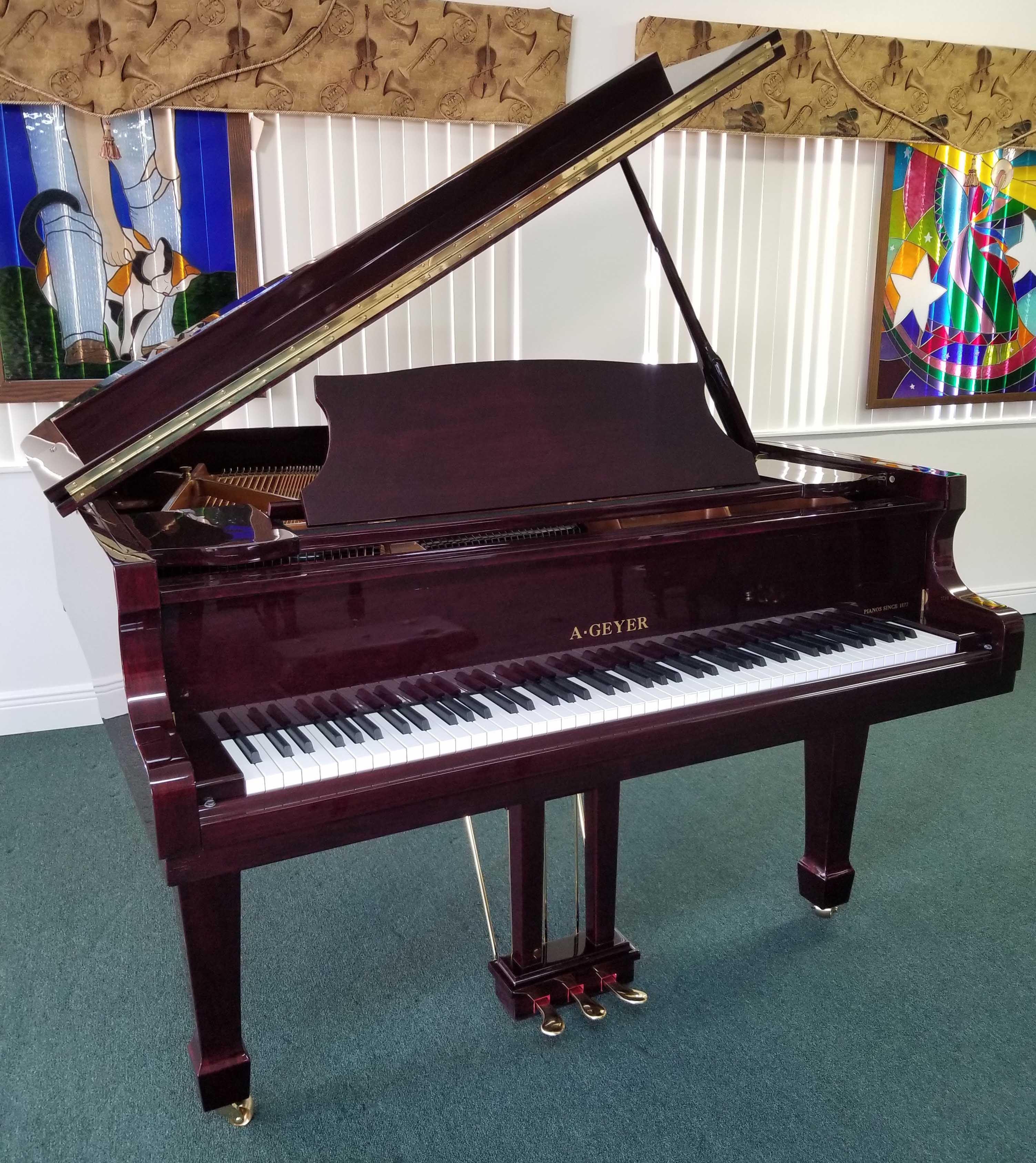 Sargent Baby Grand
Made by Baldwin !
Original Ivory Keys
Bench Included
$ 1,200.00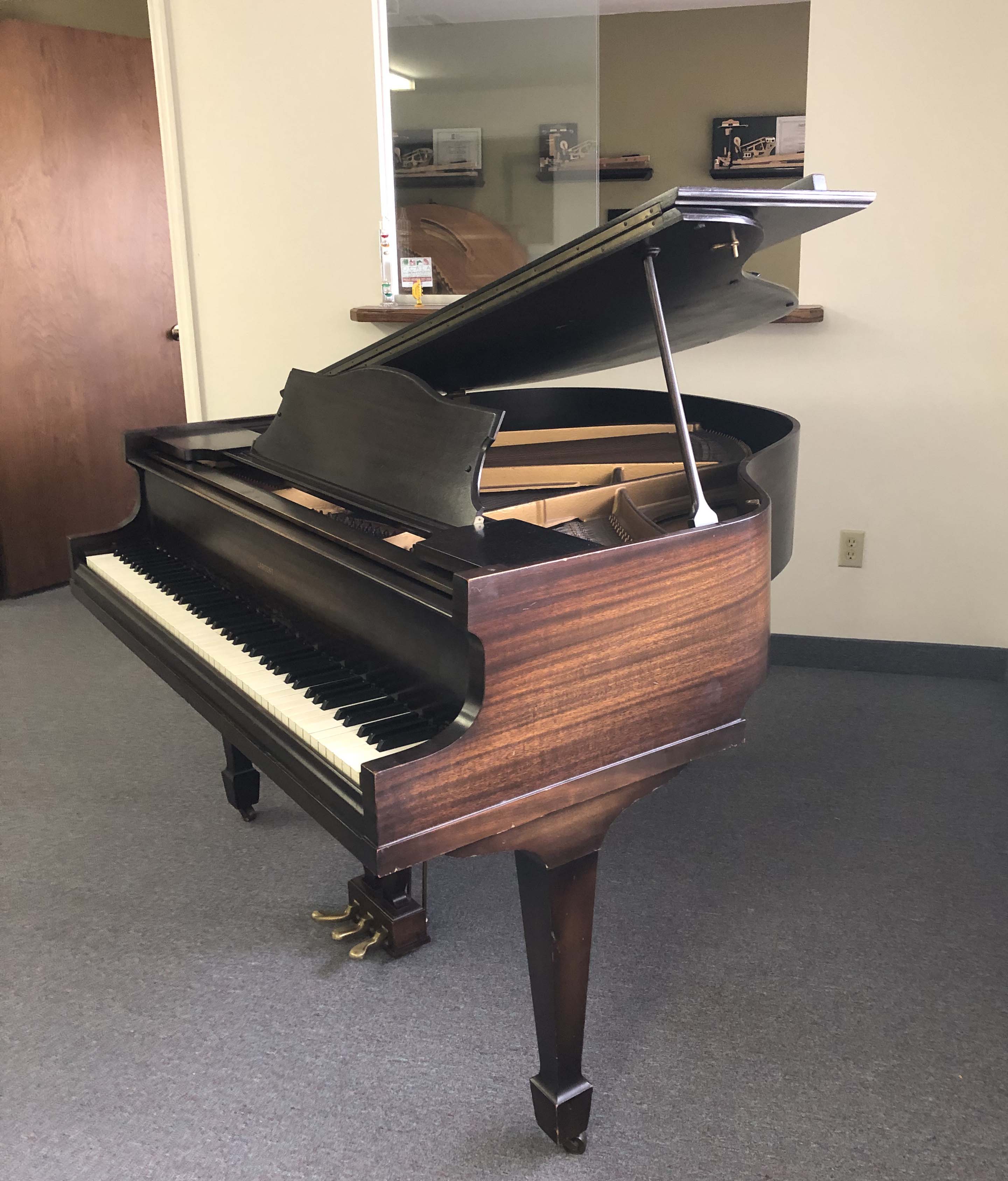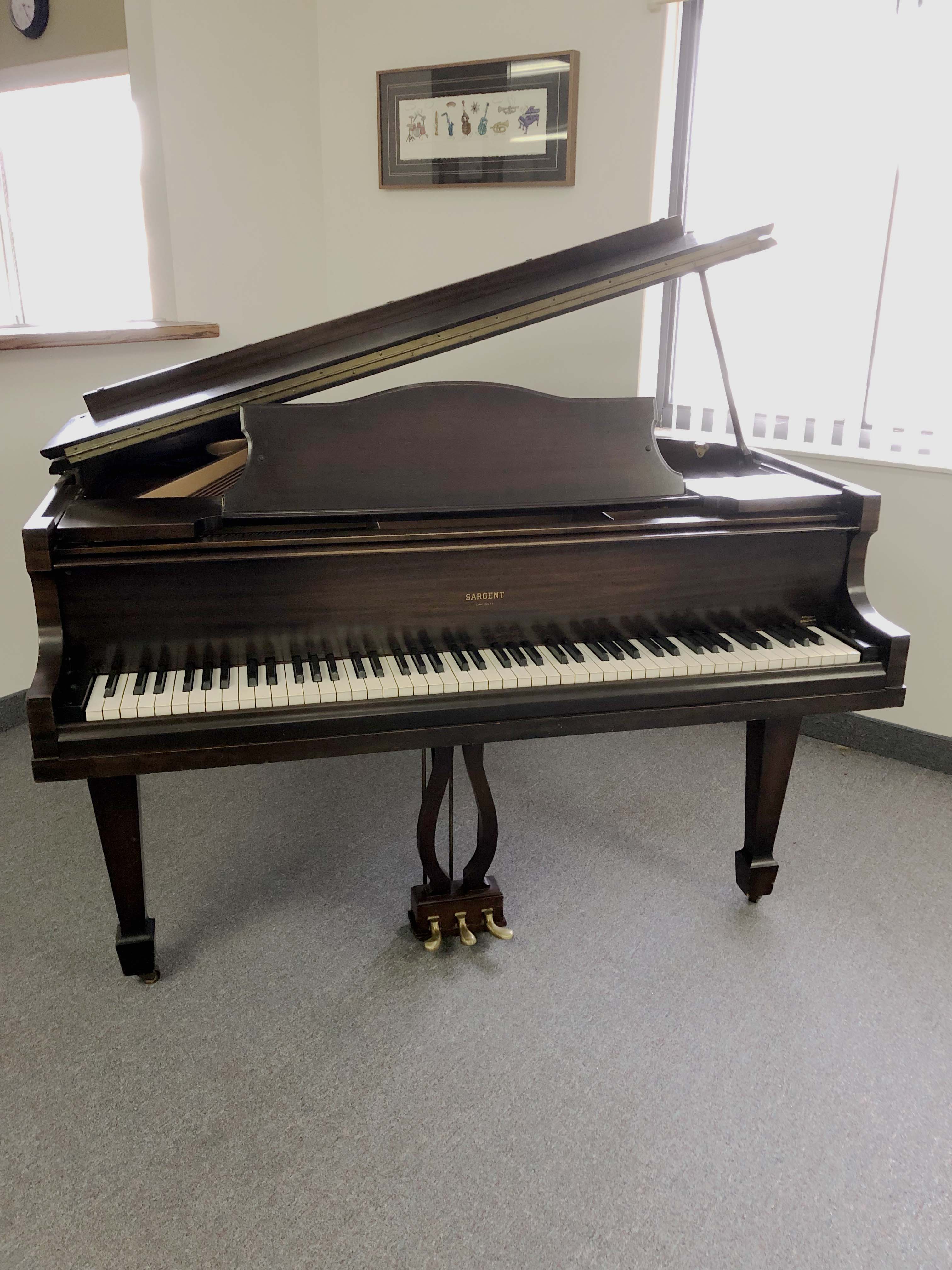 Chickering Baby Grandrand
Made in USA !
Excellent Value!
$ 1,800.00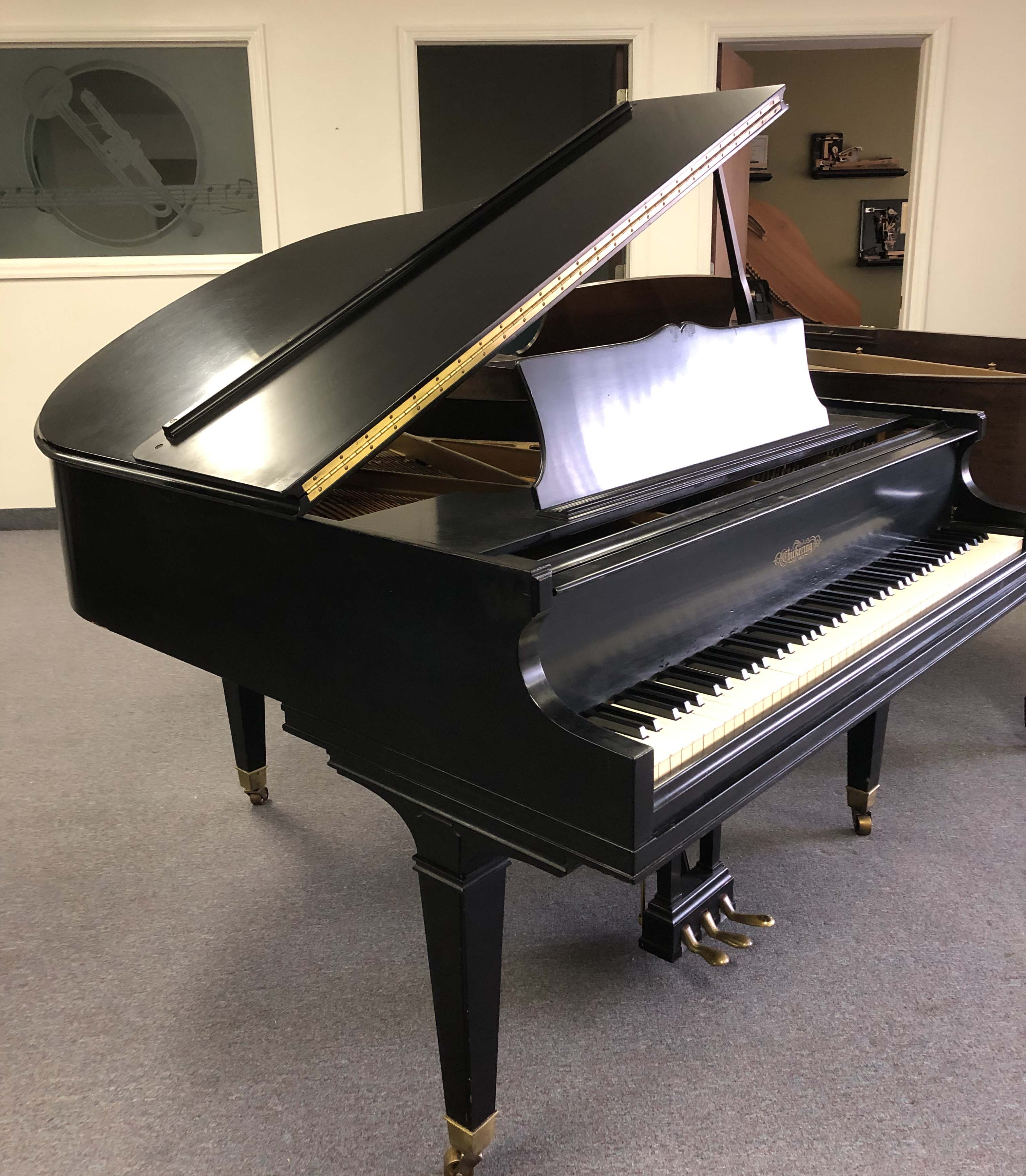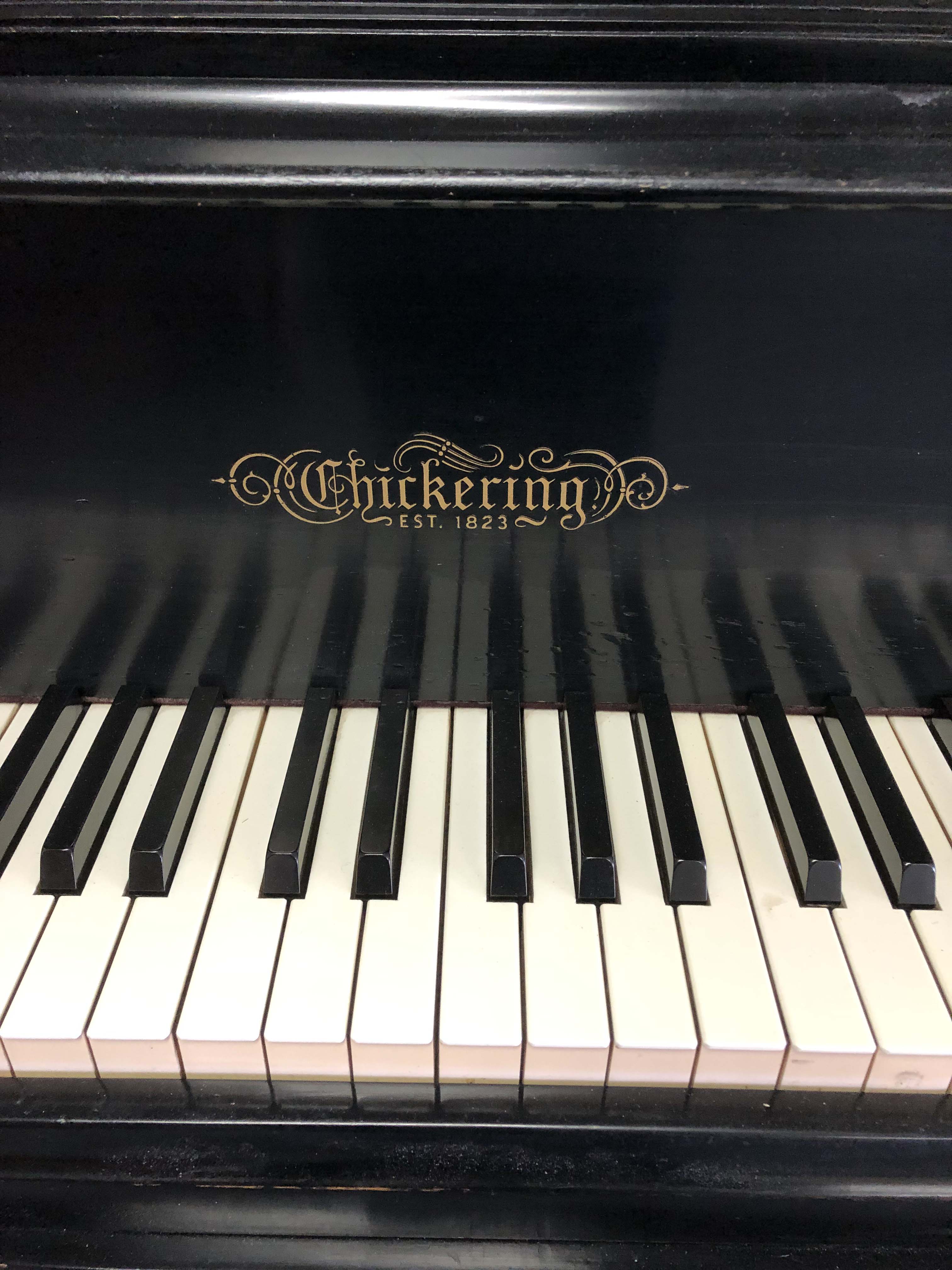 Yamaha Grand
Model G2, 5'7″"
Ebony Satin Cabinet
w/matching Bench
One Owner
$ 9,495.00
or Best Offer !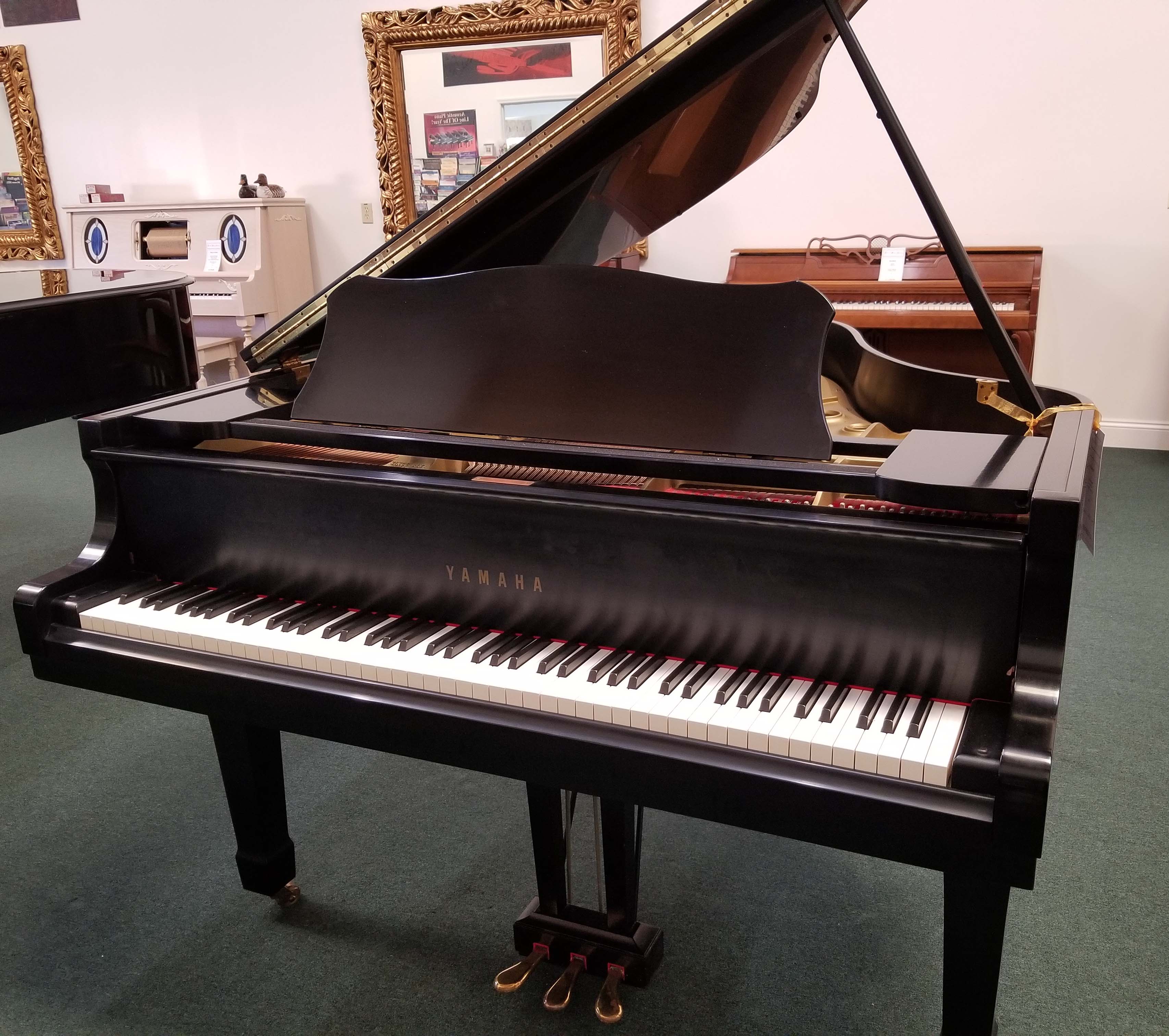 Baldwin Baby Grand
Model M, 5'2″
Ebony Satin Cabinet
w/ Bench
Very nice action, smooth and
a pleasure to play.
$2,200.00
Great Baldwin – Made in USA !
Bergmann Baby Grand
Model TG157, 5'2″
Beautiful Walnut Polish Cabinet
w/matching Bench
Beautifully maintained, just tuned
and full action regulation completed.
One Owner, Like New
$6,500.00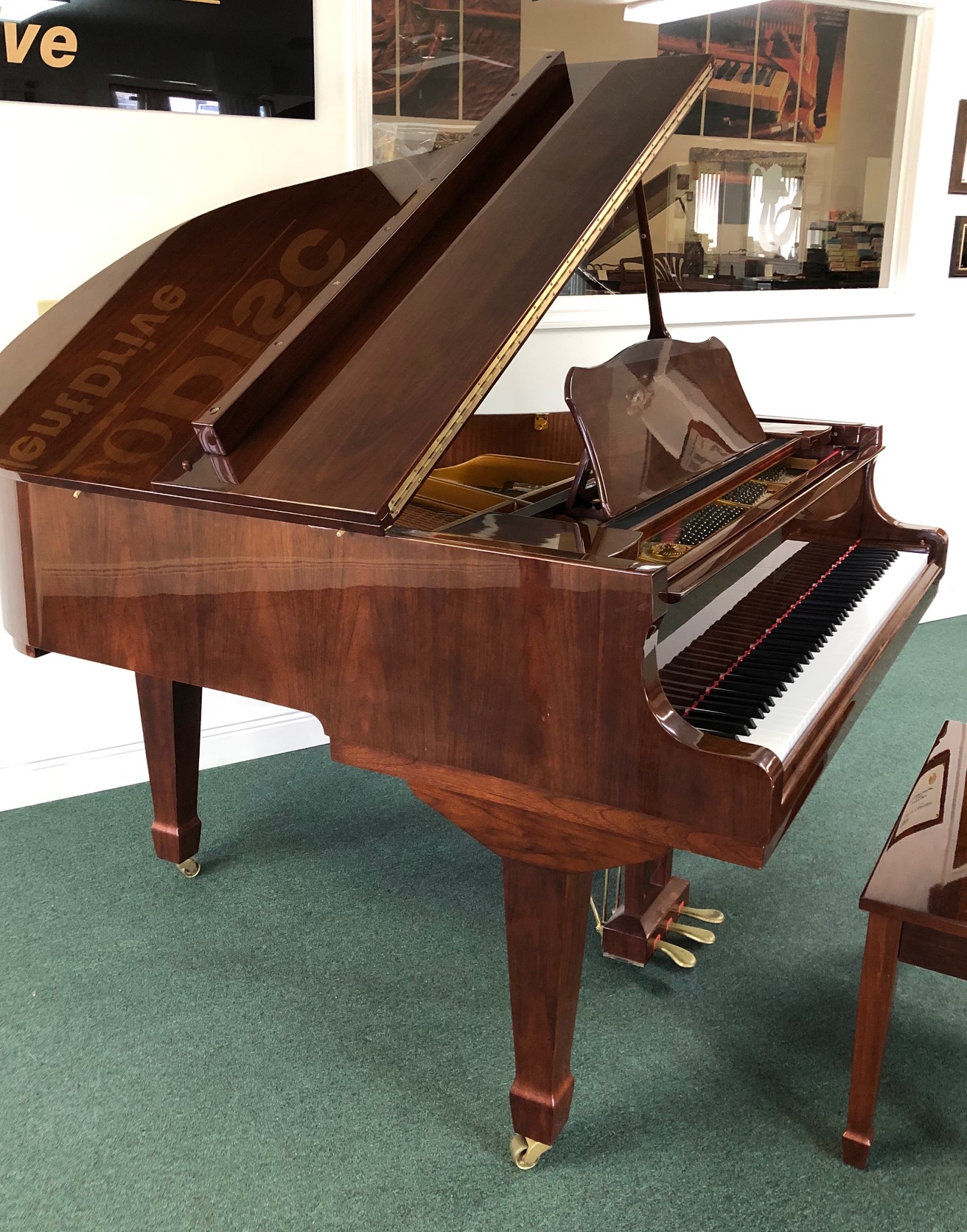 Kawai Console Piano
Model 506N,  44.5″
Just 4 Yrs Old, Almost New! 
Mahogany Satin w/Bench
Owner Traded Up via our Lifetime Trade Guarantee! 
 $2,995.00
or Best Offer !
Wurlitzer Classic
All American Spinet, 36″
Classic Walnut w/Bench
Beautiful Condition
One Owner
$1,250.00
Baldwin Hamilton Studio
Built in USA by Baldwin
Classic Studio, 48″
Great Starter Piano!
We have 2 of these, get one while they're here!
Only 1 Remaining ! 
$ 450.00
Sohmer & Co.
Model 34-J 41″
Classic Furniture Style w/bench
Excellent Condition
One Owner
$1,850.00
or Best Offer !
Baldwin Grand Piano
Model M, 5′ 2″
Classic Walnut Satin
Matching Bench
One Owner
Made in USA !
$6,500.00
Don't Be Shy. Get In Touch.
How can we help you? Send us a message and we'll get back back to you!